On the afternoon of December 22, Xiangya Nursing School National Natural Science Project application mobilization meeting and young teachers' scientific research symposium was held in the conference room 714 of Xiaoqian Building. More than 60 teachers and students from Xiangya Nursing School participated in the mobilization meeting, and the rest participated online. The conference was chaired by Professor Li Xianhong, Vice Dean.
At the beginning of the meeting, Professor Tang Siyuan, the president, made a speech. He said that the application of "NSFC" is becoming younger. Young people should dare to be "crabs eaters" and have a calm heart at the same time. He hoped that young teachers and graduate students can gain something from sharing, have the courage to jump out of their own "well" and find their own "heaven", so as to contribute wisdom and strength to the development of nursing discipline in Central South University. Xie Jianfei, deputy head nurse of Xiangya Third Hospital, Qin Chunxiang, head nurse of health management center, and Liu Minhui, associate professor of Xiangya Third Hospital, were invited to share their experience from different perspectives. Xie Jianfei introduced the thinking and key links of the "NSFC" application from three aspects. She stressed the importance of grasping the policy direction, grasping the key points of social reform, reasonably setting the layout of topics and clarifying scientific issues. Qin Chunxiang shared his experience in the field of big data from six aspects of topic selection, learning, communication, design, writing and modification with the topic of "sharing the experience of big data related NSFC project application ". As the representative of young teachers, Liu Minhui, the distinguished associate professor of Xiangya School of Nursing, shared his experience in applying for NSFC Youth Fund and led the team to experience the difficulties faced by the application project and how to deal with them from the perspective of time. Finally, Li Xianhong made a conclusion. She said that NSFC project application should not only bury oneself in writing the book, but also look up at the trend, have the spirit of trial and error, and keep trying. No matter the application is successful or not, the process is very precious, and the accumulation of experience is the source of energy walking on the road of scientific research.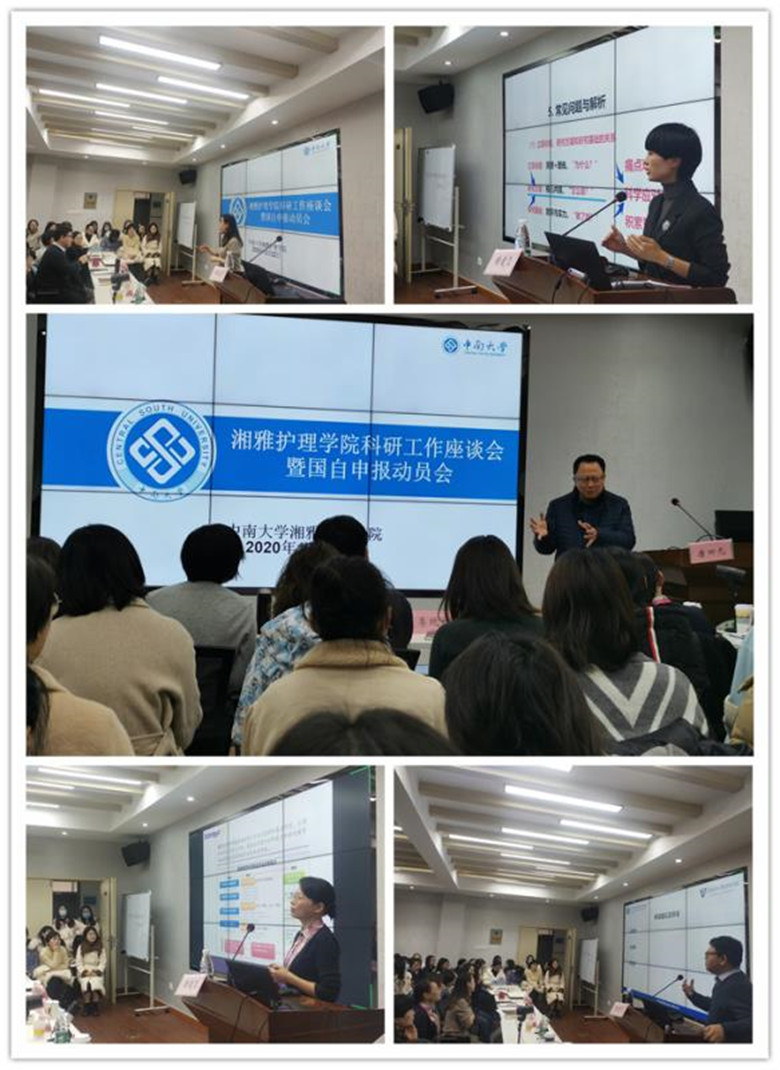 After the meeting, Vice Dean Li Xianhong also organized a scientific research symposium for young teachers of the school to have a comprehensive understanding of the needs and difficulties of young teachers in scientific research. The symposium also paved the way for further optimizing the scientific research management of the school, striving to do a good job in front-line scientific research services for teachers of the school whole-heart, whole-process and all-around, and help the scientific research work of the school to a new level.