On the morning of January 28th, our college held an online expert guidance and evaluation exchange meeting for the project application of the National Natural Science Foundation of China in 2021. Professor Hu Guoqing, Dean of Xiangya School of Public Health, Central South University, and Professor Liu Zhening, Deputy Director of Mental Health Research Institute of the Second Xiangya Hospital, Central South University attended the meeting upon invitation. More than 30 project application teachers and research team members attended the meeting.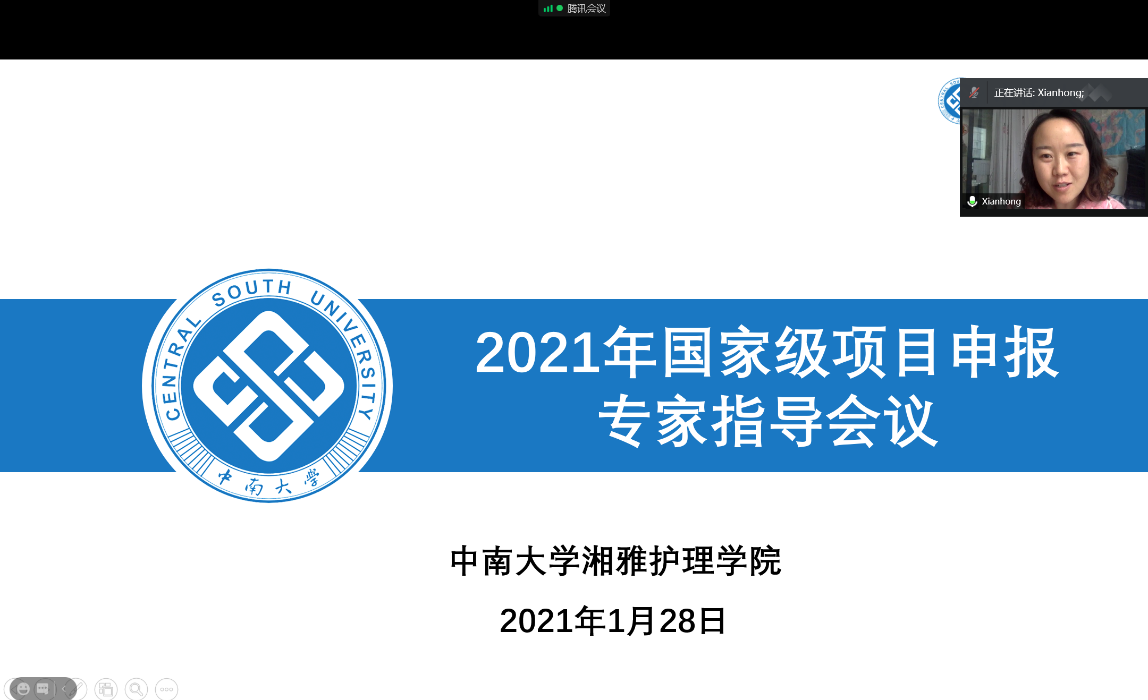 At the meeting, the teachers who applied for the project shared and reported the basis and research contents of the project one by one. The participating experts gave comprehensive and detailed guidance and demonstration on the proposed projects from the aspects of topic selection, theoretical basis, framework thinking, innovation and research value, and application skills, and answered questions and doubts in detail about the difficulties and concerns encountered by teachers in the application process.
Through the expert guidance and demonstration, the teachers of our school further clarified the research ideas of the application project, clarified the topic selection direction, improved the research design, and improved the level of bidding document writing. We are looking forward to new breakthroughs in the application and approval of national projects in 2021.